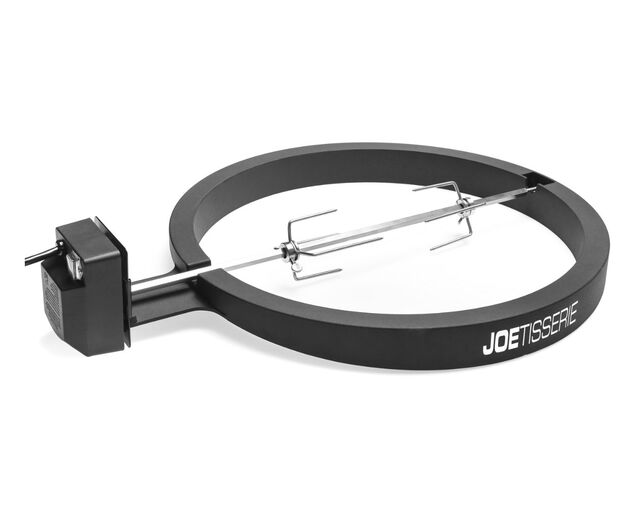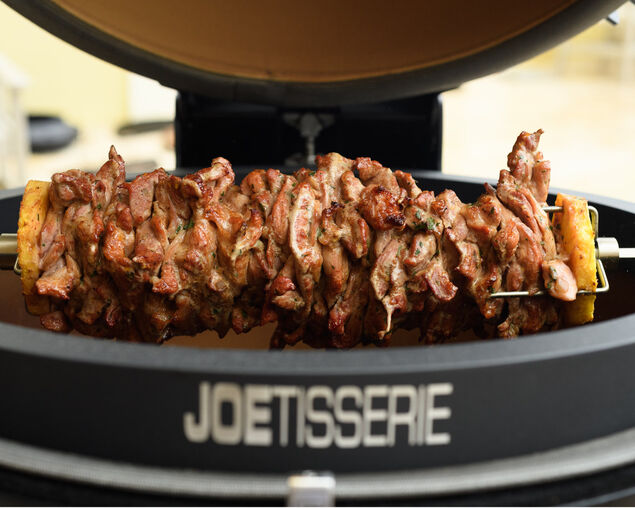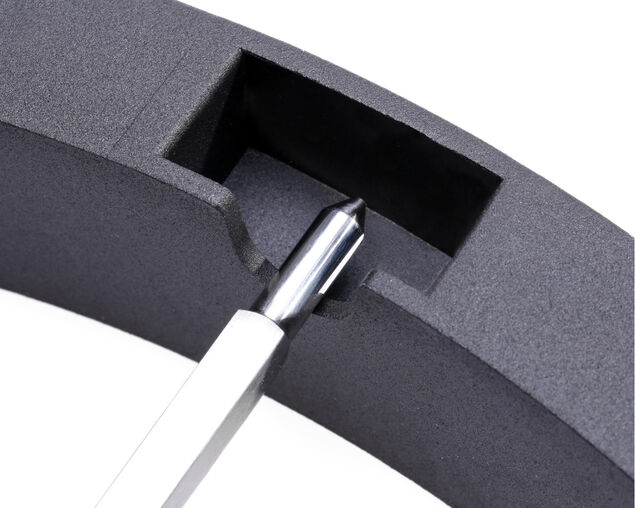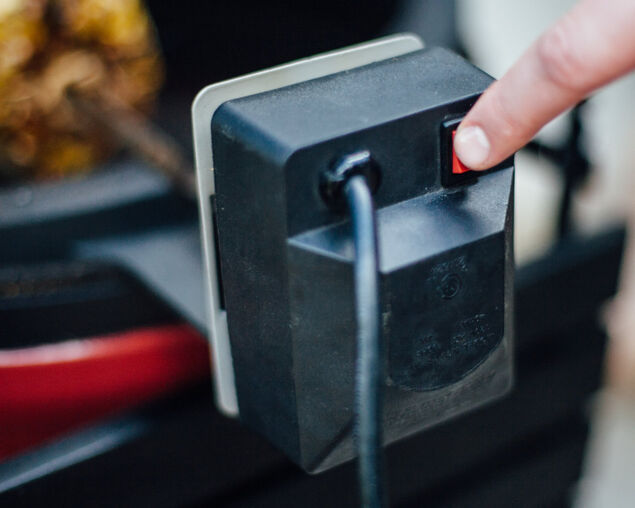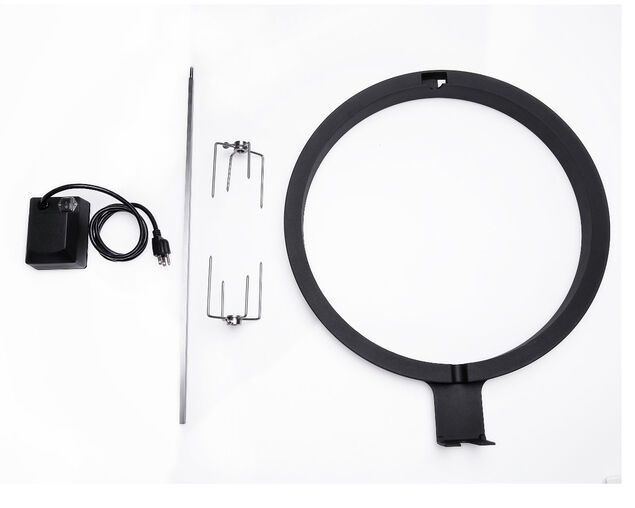 or buy now, pay later with
Free Sydney Delivery
Free Delivery within Metro Sydney. Hurry, Ends Friday 30th July 2021.
This item is not available for Click & Collect or Delivery
Please select from the product options to display the delivery and availability information. Example: Select your cart, burners and or colour.
The durable cast aluminium JoeTisserie transforms the Kamado Joe Classic into a new kind of spit, harnessing the self-basting action of a rotisserie inside the Kamado Joe's signature high-fire ceramic body for meats that are smoky, juicy and tender.
With a quiet-but-powerful 240V motor that can spin up to 50 pounds of chicken, prime rib or Boston butt, the innovative JoeTisserie features a distinctive wedge shape so cooks can seal off the kamado dome for optimal heat retention. The durable spit rod is easy to install and features quickly adjustable forks for excellent balance, and the constant, steady rotation preserves the meat's natural juices for an even cook.
Specifications
Material
Material
Powder-coated aluminum ring, stainless steel spit & forks.
Functions
Usage
Place the ring on the kamado base with the narrow edge toward the hinge. Place food item on the spit and secure with the adjustable forks. Insert the square end of the spit into the receptacle on the motor and the round end into the corresponding notch.T