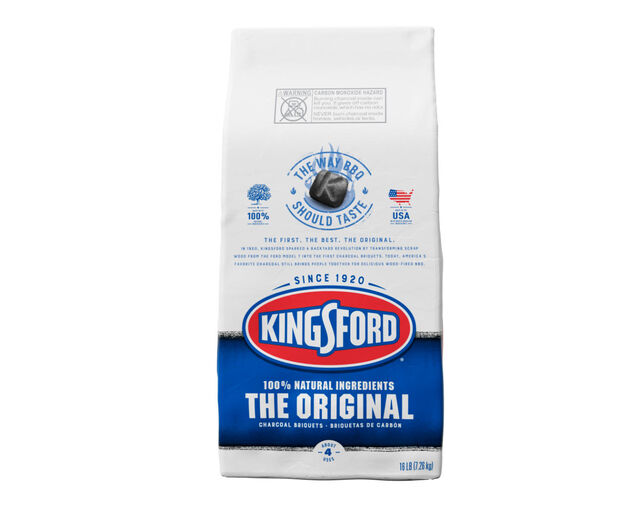 or buy now, pay later with
Free Sydney Delivery
Free Delivery within Metro Sydney. Limited Time Only.
This item is not available for Click & Collect or Delivery
Please select from the product options to display the delivery and availability information. Example: Select your cart, burners and or colour.
Kingsford was established in 1920 by Henry Ford, since then has brought real barbeque flavour across the United States of America. Kingsford Original Charcoal Briquettes have been delivering a gold standard of grilling for nearly 100 years. Made from natural ingredients and real wood, resulting in an authentic smoky flavour. Featuring the signature "sure fire grooves" which help the coals light faster than ever before. Kingsford is one of their most loved and iconic brands, leading charcoal cooking education and driving the professional barbeque scene.