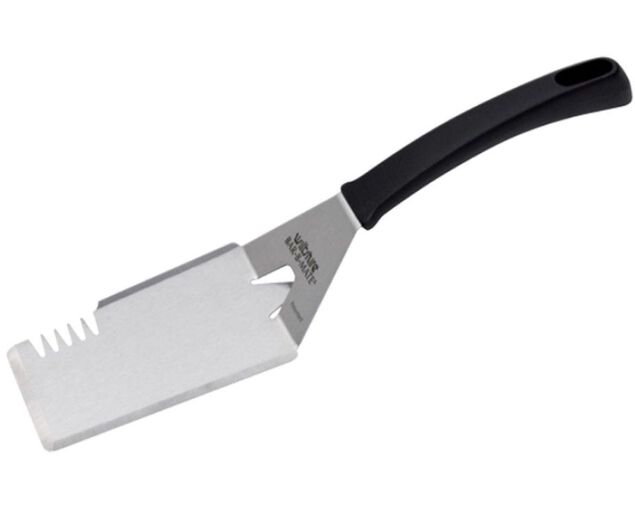 or buy now, pay later with
Free Sydney Delivery
Free Delivery within Metro Sydney. Hurry, Ends Friday 30th July 2021.
This item is not available for Click & Collect or Delivery
Please select from the product options to display the delivery and availability information. Example: Select your cart, burners and or colour.
The Wiltshire Bar-B-Mate is the perfect tool for your next outdoor BBQ and grilling occasion. You'll be able to lift, slice, pierce, scrape and serve the perfect steak!
Measuring approximately 33cm in length, the Wiltshire Bar-B-Mate is made from stainless steel and has a long heat resistant handle for maximum comfort when handling food over the BBQ.