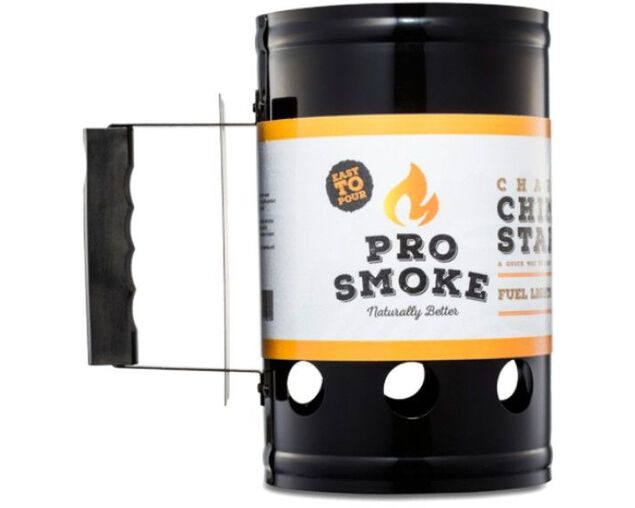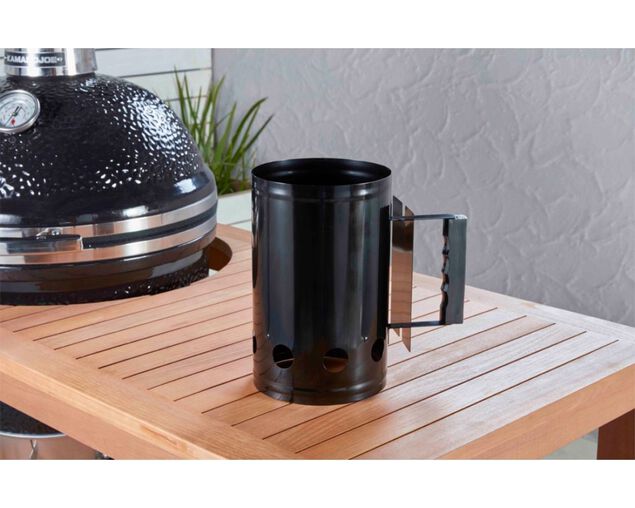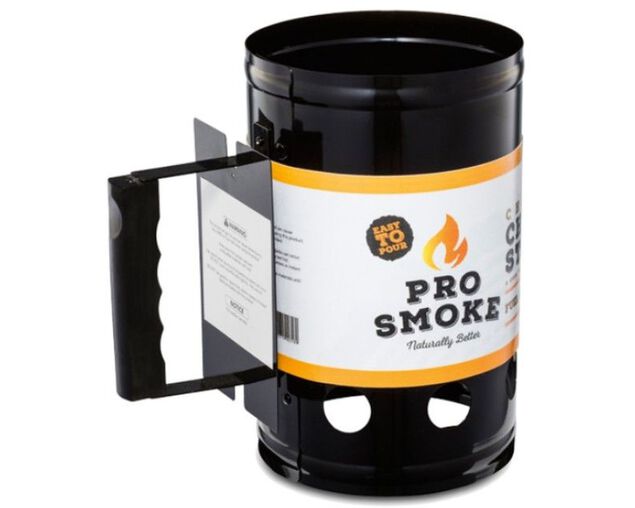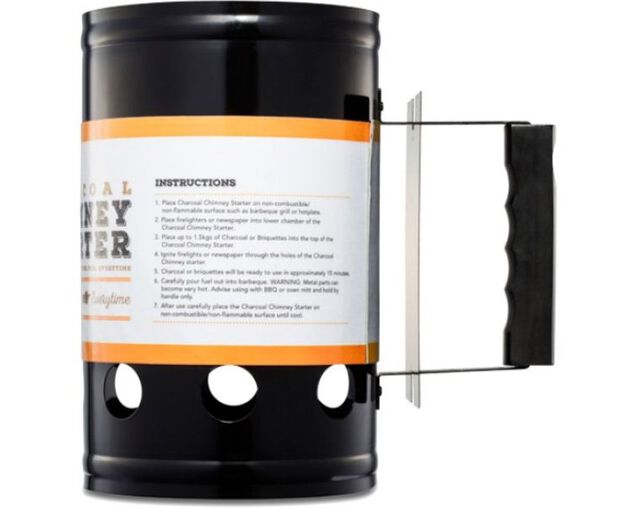 or buy now, pay later with
Free Sydney Delivery
Free Delivery within Metro Sydney. Hurry, Ends Friday 30th July 2021.
This item is not available for Click & Collect or Delivery
Please select from the product options to display the delivery and availability information. Example: Select your cart, burners and or colour.
Ever struggled to get your BBQ charcoal started? The Pro Smoke Charcoal Chimney Starter is the perfect helper! It is a quick way to light your charcoal or briquettes, the fuel lights every time and it is easy to pour. The holes in the bottom cause air to rapidly flow upwards through the chimney causing the fire to light your charcoal quickly. In a couple of minutes without any effort you will have red hot glowing charcoal ready to empty onto your BBQ.