Design your ideal outdoor room for cooking and entertaining with Alfresco Kitchen Co.
The Alfresco Kitchen Co outdoor kitchen range is focused on design, quality, style, functionality and versatility.
You can design your dream outdoor kitchen by mixing and matching a premium range of cabinets, door colours, benchtops and of course appliances.
The options are limitless with your outdoor kitchen depending on your budget and the size of your alfresco area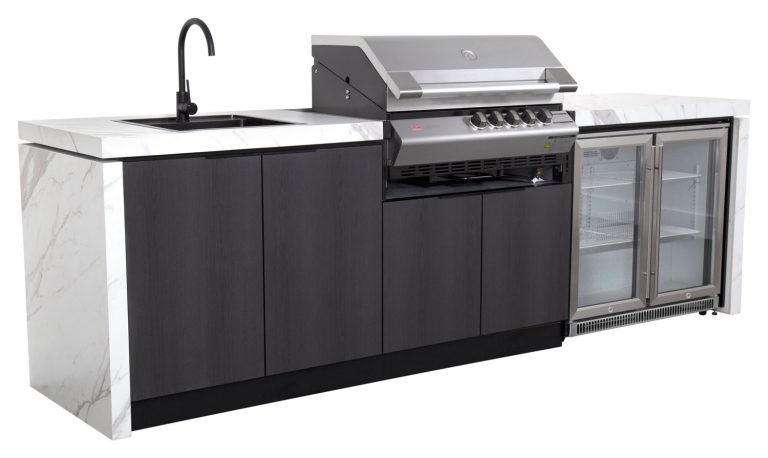 How To Order
At any stage during your design process, if you have any queries, contact your local Barbeques Galore Store.
Order your dream Alfresco Kitchen Co outdoor kitchen at any Barbeques Galore store.
Your order will include an initial $185 site inspection prior to goods being finalised & delivered. Included in the service is installation of your new outdoor kitchen which includes the assembly of cabinetry & installation of BBQ and fridge if applicable. Conversion to natural gas or plumbing connections is not included and will need to be completed by a licensed plumber organised by you.
On display at following Stores
Visit your Local Barbeques Galore Store