Contactless Click & Collect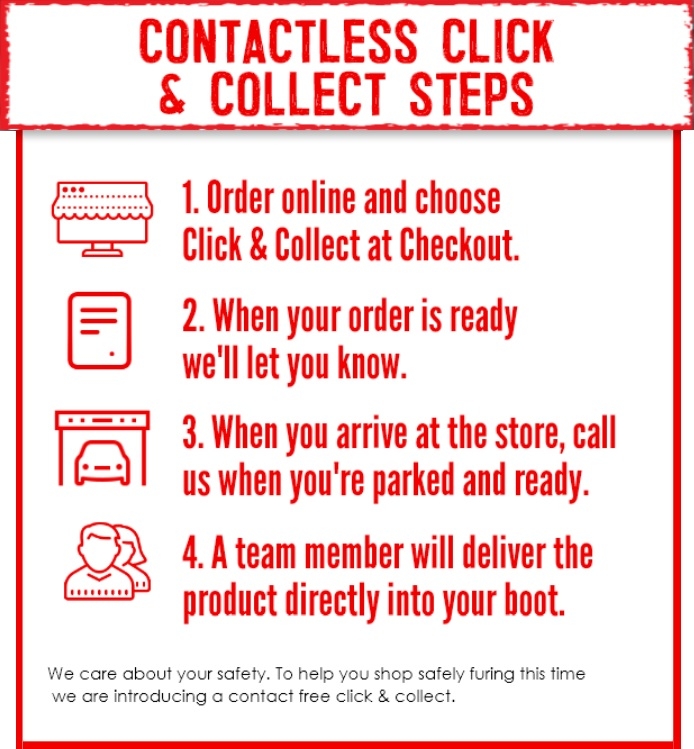 How does it work?
Step 1 - Order online and choose Click & Collect at the checkout.
Step 2 - As soon as your order is ready, we'll let you know over the phone.
We will ask when you will be collecting your order, this enables us to identify periods where we may experience a high numbers of pickups to reduce wait times.
For oversized or bulky goods we will check what vehicle you will be collecting in to ensure it will fit
Step 3 - When you arrive at the store, call us when you are parked and ready.
Turn off your vehicle
Open the rear door or boot ready for loading and ensure the seats are folded down where needed.
Please then return to, and wait inside your vehicle
Step 4 - Our team will deliver your order directly into the boot or rear seat of your vehicle.
They will also check your ID from the driver's window
Once complete you will be advised that your item/s are loaded and you are free to depart.