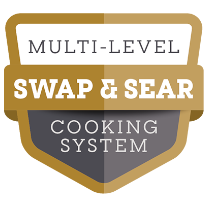 Multi-level Swap & Sear Cooking System
Easily grill, sear, bake and more with adjustable grills allowing you to cook at multiple levels and multiple heat zones at the same time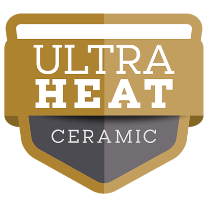 UltraHeat Ceramic
Ceramic clay provides one of the strongest forms of insulation, and the Firehawk Kamado's UltraHeat Ceramic Body ensures that maximum heat is captured for cooking within the kamado unit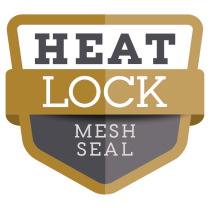 Heat Lock Mesh Seal
Made with durable fiberglass mesh, reduces moisture loss during a cook keeping all juices and flavour within.
Firehawk
Your real food journey starts with Firehawk! From reverse seared steaks to low n slow briskets, enjoy fuss free wood or pellet grilling with Firehawk's range in the comfort of your own backyard/patio.
Produced using high quality materials, the firehawk grills have excellent strength and heat resistance sealing in the organic flavours of foods and locking in moisture while reducing fuel consumption compared to traditional grills.
Firehawk Accessories are a range of products specially designed to fit and complement your BBQ. They include covers, rotisseries, pizza peels, thermometers, and more. With Firehawk Accessories, you can protect your BBQ from the weather, cook a variety of dishes, and monitor the temperature of your food. Firehawk Accessories are made from high-quality materials and are easy to use and clean. They are also compatible with most kamado BBQs, so you can enjoy the versatility and convenience of a rotisserie on different types of grills.
View All
$84.95
Price reduced from

$99.95

to
FREE DELIVERY
Free Delivery to selected locations, enter your location to check availability. Most orders dispatched in 1 - 2 business days. Limited Time Only. While Stock Lasts.
Better Steak Guarantee
Unlock Steak Perfection with 14-day Money Back Guarantee on this barbeque thermometer with our Better Steak Guarantee.
$49.95
Price reduced from

$59.95

to
$39.95
Price reduced from

$49.95

to
$349
Price reduced from

$389

to
$399
Price reduced from

$489

to