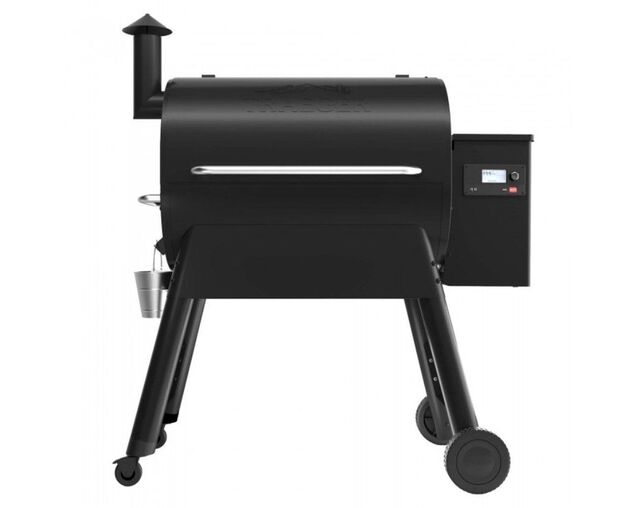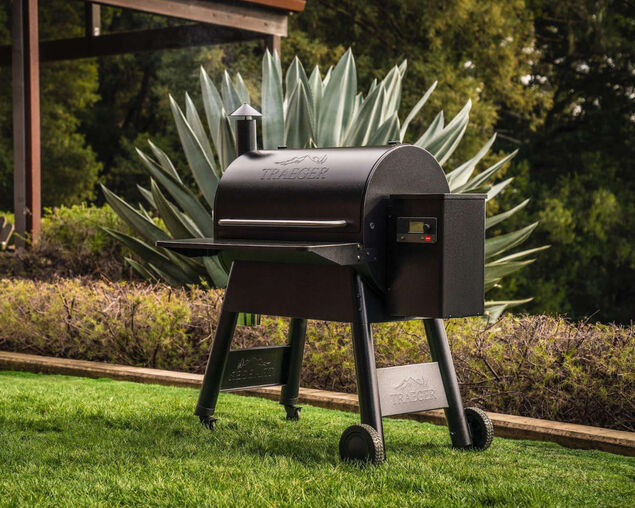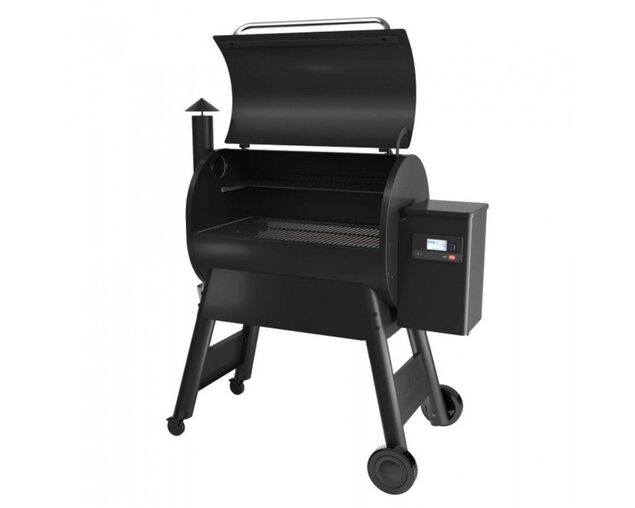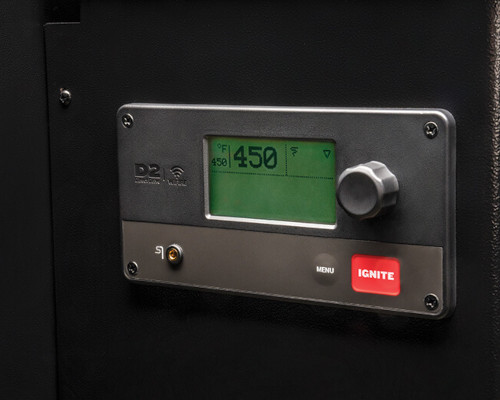 WiFIRE® technology
The future of grilling has arrived with Traeger's WiFIRE® technology. Control your grill from anywhere at anytime. Whether you're on the couch, running errands, or at the game, take command of your grill with the WiFi controller and Traeger app. Using your smartphone, you can monitor temperatures, set timers, receive alerts, and use custom recipe cook cycles (GrillGuide®) with WiFire® technology.
All Terrain Wheels
All Terrain Wheels are rock-solid and make rolling your grill over pavers, rocks, and dirt simple.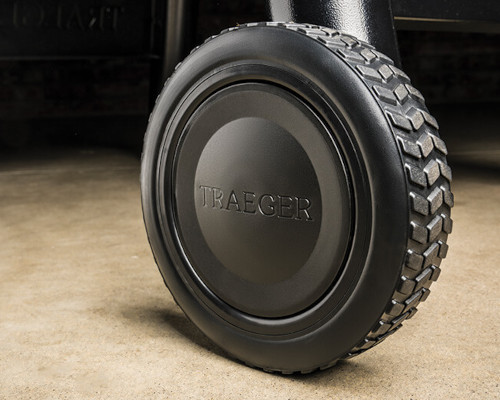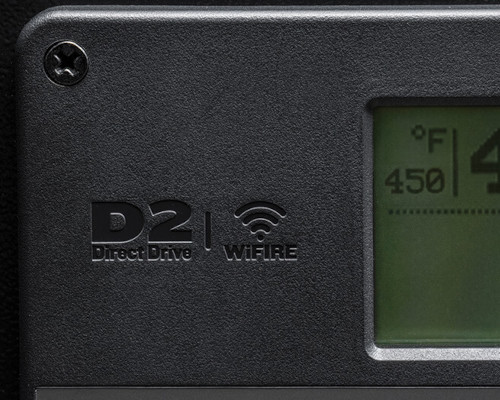 D2® Direct Drive
Traeger's D2® Direct Drive is the brushless motor and drivetrain powering our grills. The newest line of Traeger® grills now run on direct current (DC) vs. alternating current (AC) power. This allows the grill to vary the speed of the auger and even go in reverse if needed. This variable speed lets you maintain a consistent temperature in any weather condition (even below freezing temps). With D2® Direct Drive, you can expect your grill to heat up fast and stay at temp, which gives you a superior wood-fired cooking experience.
Sawhorse Chassis For Stability
The Pro Series grill has a linebacker-like sawhorse chassis for stability. Get even weight distribution while hauling your grill.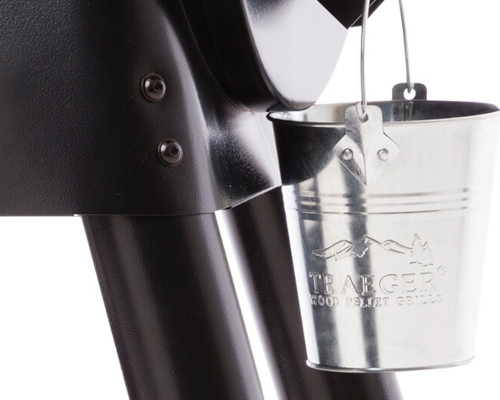 Pro D2® Controller
WiFIRE® Technology
Pro D2® Direct Drive
TurboTemp®
GrillGuide®
Incredible tasting wood-fired food made easy. The Traeger Pro is based on the best-selling wood pellet grill ever. We've infused the new Pro WiFi pellet grill with state-of-the-art technology – making your meals consistently simple and packed with more flavor than ever before.
Specifications
Key Specs
Assembly
Assembly Required
Dimensions
Dimensions: Height
1400mm
Dimensions: Height Hood Closed
1245mm
Dimensions: Height Hood Open
1660mm
Material
Cooking Grill
Porcelain Enamel
Functions
Main Burner Ignition
Hot Rod
Main Burner Megajoules (Each)
38
Main Burner Type
Fire Pot
Temperature Gauge
Digital
Warranty
Warranty On All Other Components
3 Years
Warranty On Firebox
3 Years