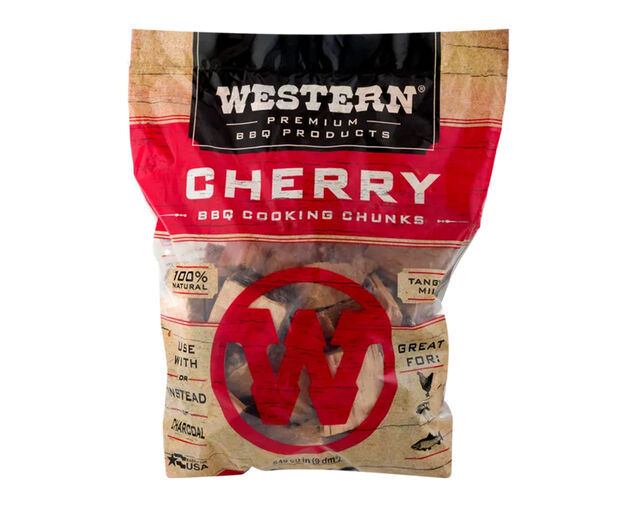 or buy now, pay later with
Free Sydney Delivery
Free Delivery within Metro Sydney. Hurry, Ends Friday 30th July 2021.
This item is not available for Click & Collect or Delivery
Please select from the product options to display the delivery and availability information. Example: Select your cart, burners and or colour.
When it comes to BBQ, there is nothing more traditional than cooking over natural, raw wood. WESTERN wood chunks are ideally used as a fuel source on kettle-style grills, offset smokers, or any appliance on which charcoal is typically used. Cherry can be mixed with other fruit woods to develop a custom flavor. It can be used with vegetables, seafood, ribs, chicken, steaks, venison and beef-based sausages. Cherry wood also adds a similar mild and fruity smoke flavor as Apple but with a bit more punch.