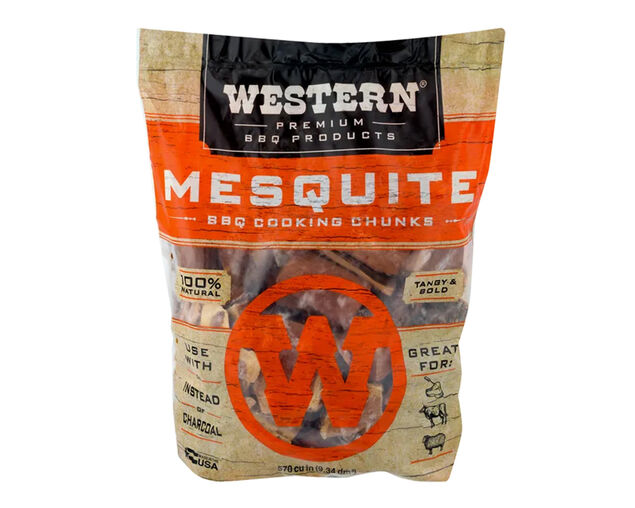 or buy now, pay later with
Free Sydney Delivery
Free Delivery within Metro Sydney. Hurry, Ends Friday 30th July 2021.
This item is not available for Click & Collect or Delivery
Please select from the product options to display the delivery and availability information. Example: Select your cart, burners and or colour.
When it comes to BBQ, there is nothing more traditional than cooking over natural, raw wood. Western wood chunks are ideally used as a fuel source on kettle-style grills, offset smokers, or any appliance on which charcoal is typically used. With its rich and distinct flavor, Mesquite wood ideally pairs with brisket, steak, and other cuts of beef, but it also complements other meats such as pork and lamb. Mesquite is popular in the Southern United States, especially Texas, where BBQ means BEEF.