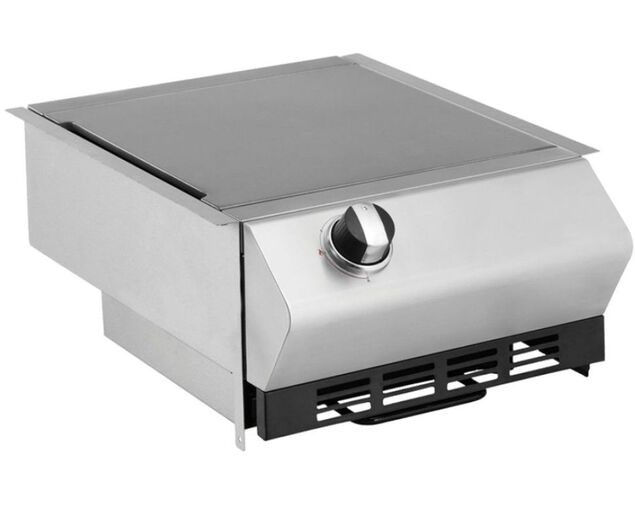 or buy now, pay later with
Free Sydney Delivery
Free Delivery within Metro Sydney. Limited Time Only.
This item is not available for Click & Collect or Delivery
Please select from the product options to display the delivery and availability information. Example: Select your cart, burners and or colour.
Now offering a 10 year comprehensive warranty, this side burner built in gives your Turbo even more power to expend your culinary repertoire! The powerful 17 Megajoules (MJ) side burner can be used with pots, frypans or dutch ovens to create food that ranges from stir fry's, soups to boiled potatoes or corn.
The powerful side burner is recessed to maintain a work surface when not in use and for better protection from wind whilst being used.
Create your own outdoor kitchen by including the Turbo Classic Side Burner as part of your easy to assemble pre-fabricated Turbo Island modules.
So don't go past the opportunity to install one today - contact your local store for further details.
*The BBQ support structure must be only non-combustible materials. Mandatory clearances shown on the product data plate to non-combustible materials must be observed. Barbeques are for outdoor use only. Measurements exclude any optional accessories and exclude detail regarding gas connections and gas cylinder housing. Do not commit to any design or construction expense without first verifying details from the actual product to be used. As specifications may change without notice, please verify any critical dimensions before purchase.
Unique Burner System
The Turbo Series' ceramic burner and quartz dome combination delivers better cooking results by increasing radiant heat and minimising unwanted flare-ups. Radiant infrared heat in the RQT burners is far more efficient at transferring heat to food than traditional convection gas flame systems.
The Best Firebox in the Business
Double skin firebox and hood for twice the insulation, more consistent temperature control and better heat retention.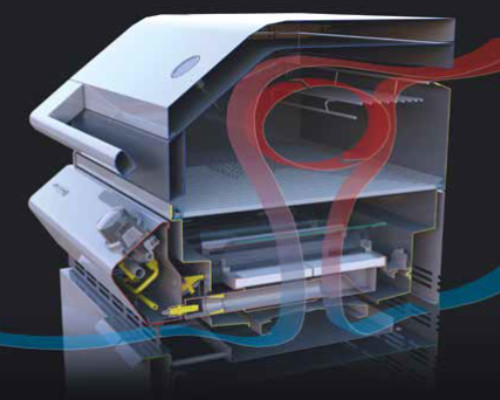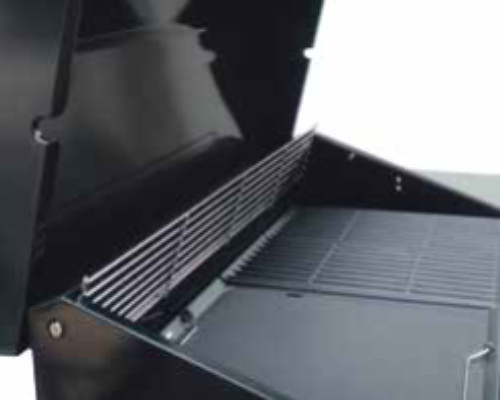 Turbo Warming Rack
The warming rack folds away for full access to rear of cooking area. It's easily removed for larger roasts and rotisseries.
V-Shaped Grills
The inverted V-shaped grills minimise surface contact with food so deliver better fat-free cooking, easier cleaning, less sticking and a distinctive grill brandmark.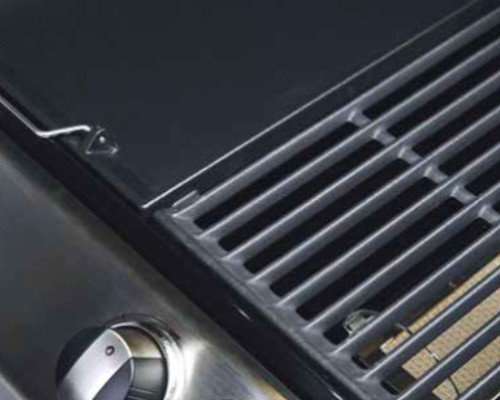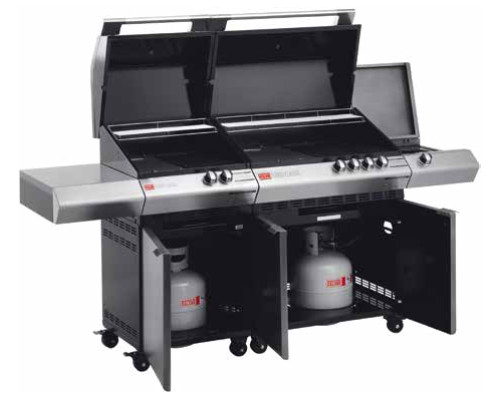 Superbly Engineered Cart
Superbly engineered carts featuring internal gas cylinder storage and durable kitchen cupboard style hinges for easy operation.
Specifications
Key Specs
Assembly
Some assembly may be required
Installation
Please see installation instructions for further details
Warranty
10 Years Comprehensive Warranty
Dimensions
Dimensions: Height Hood Closed
280mm
Dimensions: Height Hood Open
690mm
Material
Control Panel
Stainless Steel
Functions
Main Burner Ignition
Rotary Piezo
Side Burner Megajoules
16MJ
Side Burner Type
Cast Iron + Brass
Warranty
Warranty
10 Years Comprehensive Warranty
Manuals
Product Manuals
Ziegler & Brown Side Burner Manual