Prep Time
15m
Cooking Time
2-3h
Serves
4
Fuel
Charcoal
Ingredients
Additional Items
Tips:
Thinner ribs take less time to cook
Include butter inside foil wrap for extra soft or fall off the bone ribs
Rib rack should have easy flex when ready to serve
Place ribs bottom side up for easy slicing between bones
Smoke ribs using flavoured wood chips or chunks for the first 1.5 to 2 hours
Method
01.
Find a good butcher who can prepare a good cut of rack of ribs with 1cm to 1.5cm meat on top of the ribs. Prepare the full rack of ribs by trimming the excess fat, and tidy up the sides of ribs to avoid having any burnt bits.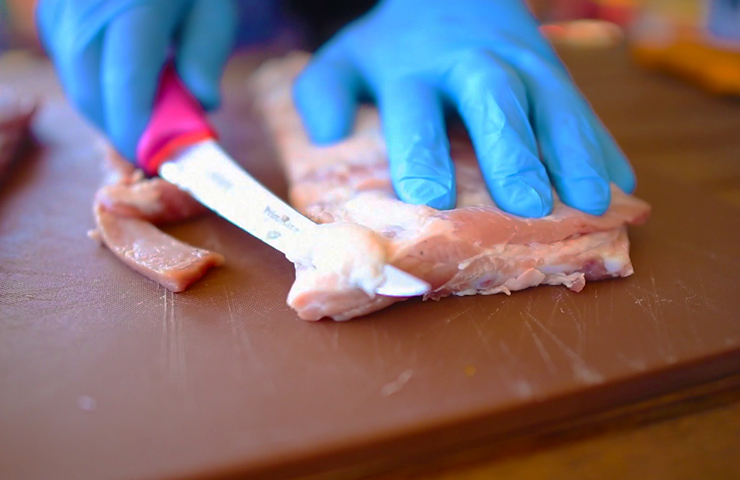 02.
You'll also want to remove the membrane from underside of ribs to allow the smoke and flavour to come through the ribs.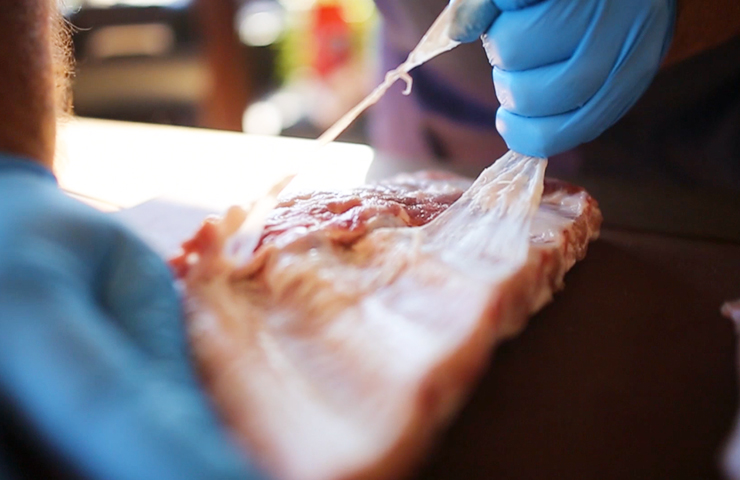 03.
Now, lightly apply peanut oil to both sides of ribs.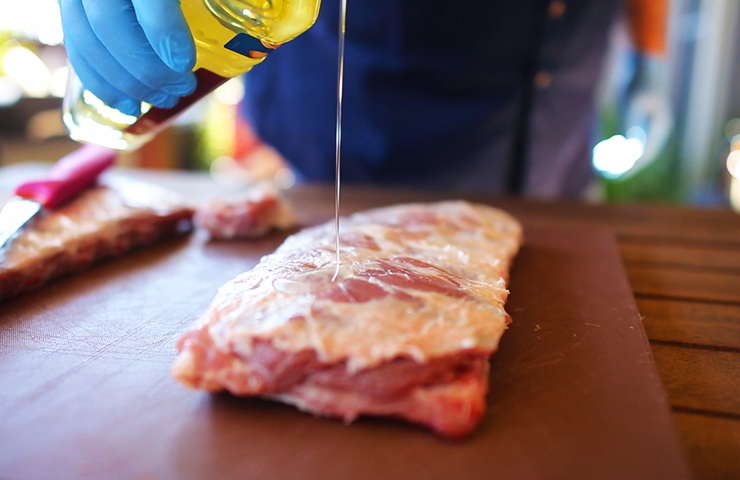 04.
Be generous and apply dry rub over both underside and top side of ribs. Don't be afraid to apply a lot of the rub, as this will help retain moisture on the inside of the meat, to give it full flavour.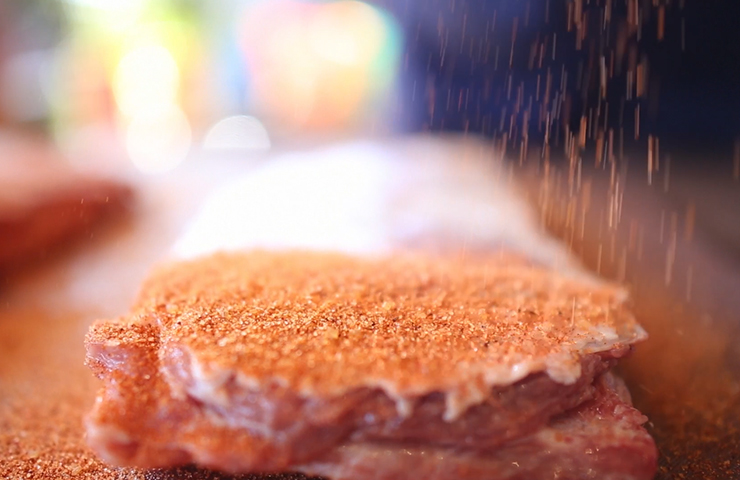 05.
Now it's ready to cook! Smoke at 225°F/107°C for 1.5 to 2 hours.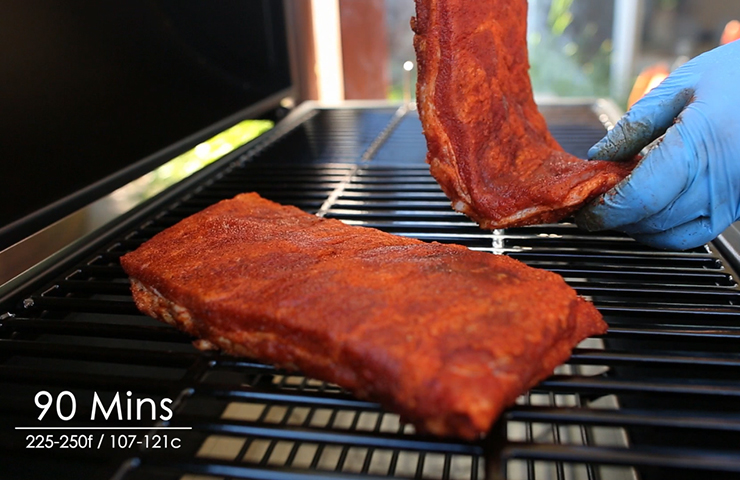 06.
Once cooked, remove ribs from smoker and apply barbeque sauce glaze and a bit of brown sugar onto the meat. You'll then want to wrap the ribs in foil for this next step.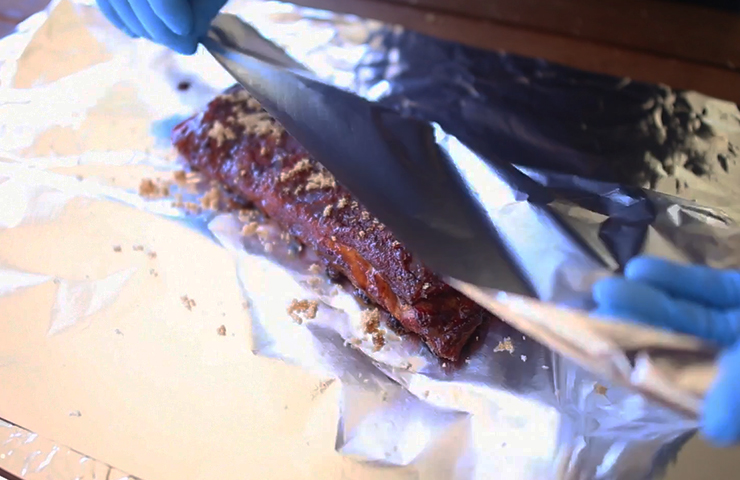 07.
Then return to smoker for a further 2 hours.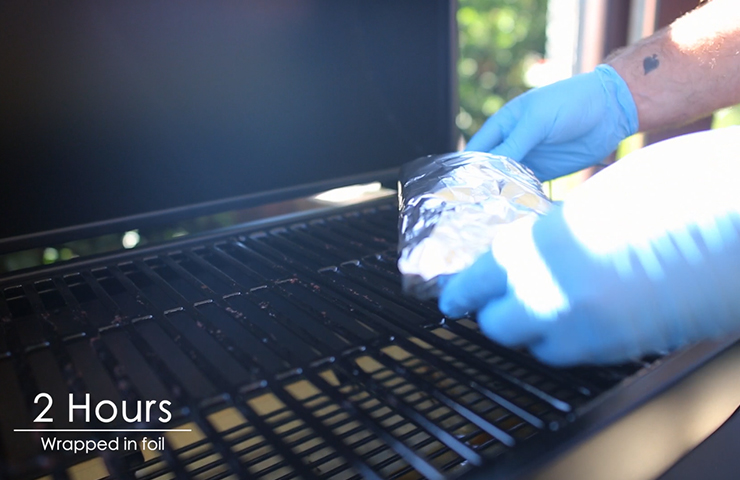 08.
You'll know that the ribs are ready to go, when you notice the flex inside the foil. If you leave them in the foil to rest a bit longer, you'll be able to get the meat to "fall-off the bone". Otherwise, unwrap the ribs and lightly apply more barbecue sauce. Then return to smoker for a further 30 mins or until sauce and glaze sets.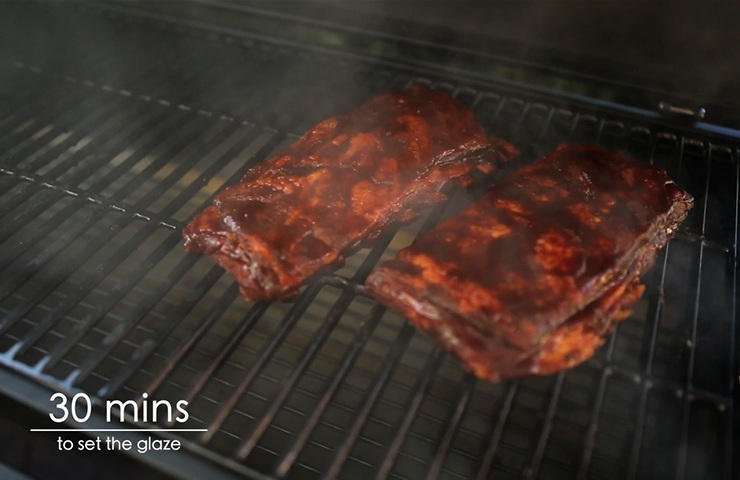 09.
Remove from smoker, and lightly drizzle honey over ribs for that final kick.
10.
Finally, slice and serve.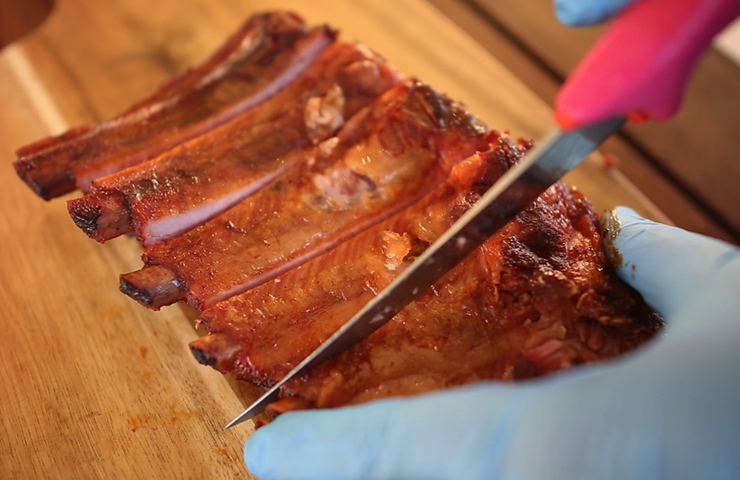 11.
For competition-style pork ribs, take them off the foil early. And when you bite some meat off the bone, it would leave a rounded bite mark with a bit of bone.