Prep Time
15m
Cooking Time
10m
Serves
4
Fuel
Gas
Ingredients
Tomato Dressing
Method
01.
In a bowl, mix together the onion wedges with ½ tsp sumac, whole mint leaves, ripped parsley leaves, 1 tbs of olive oil and a pinch of salt and pepper. Set aside to use as a garnish.
02.
Mix the lamb mince with the diced onion, capsicum, walnuts, parsley, chopped mint, cumin, cinnamon, and a pinch of salt in the plastic tray the mince came in. Using your fingers, push the mixture into the tray and then refrigerate to firm up.
03.
Heat a BBQ plate to a medium heat.
04.
Turn the tray of kebab mixture out onto a chopping board and cut the mince into 4 large kebabs. Cook the kebabs for 3-4 minutes each side, or until cooked through.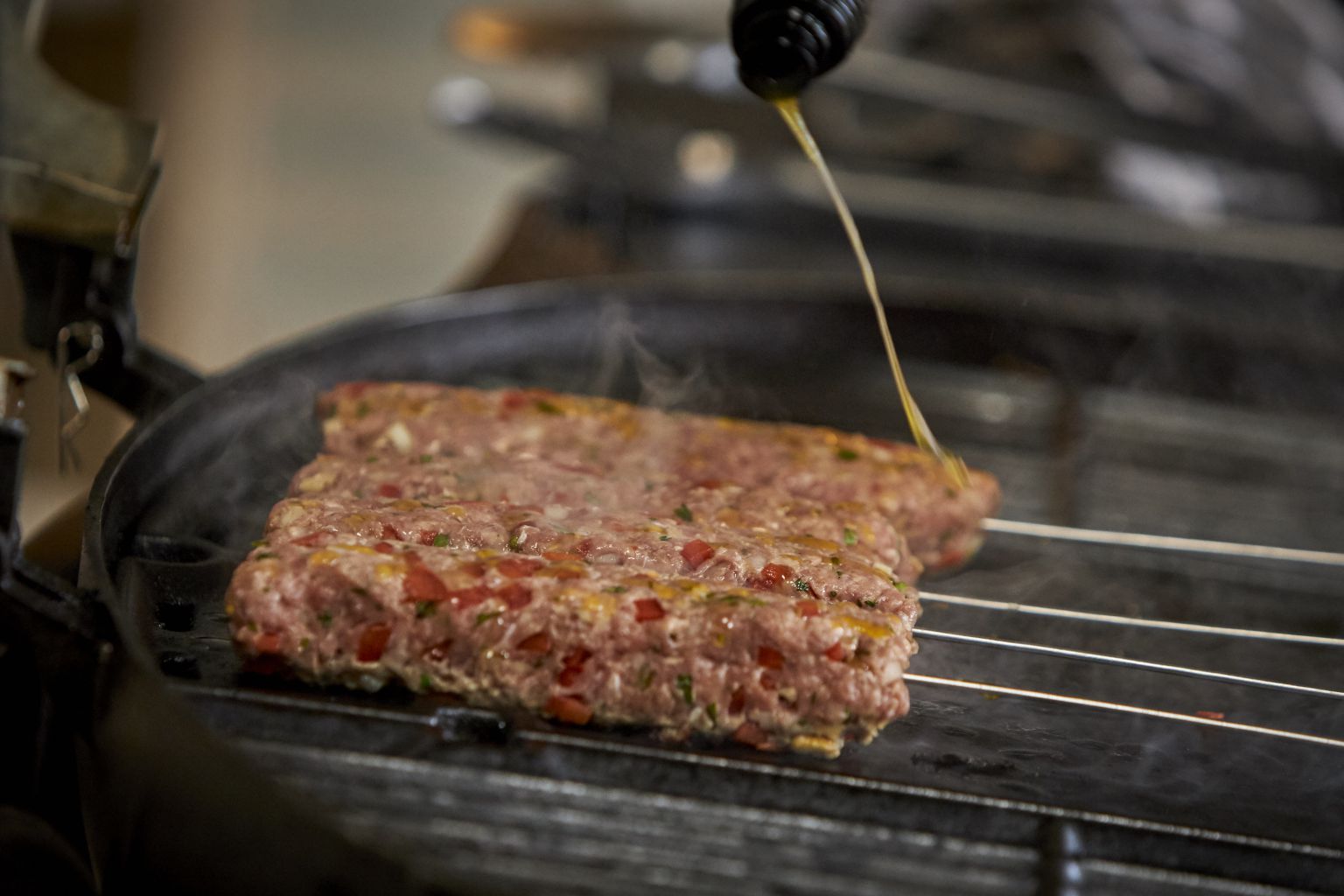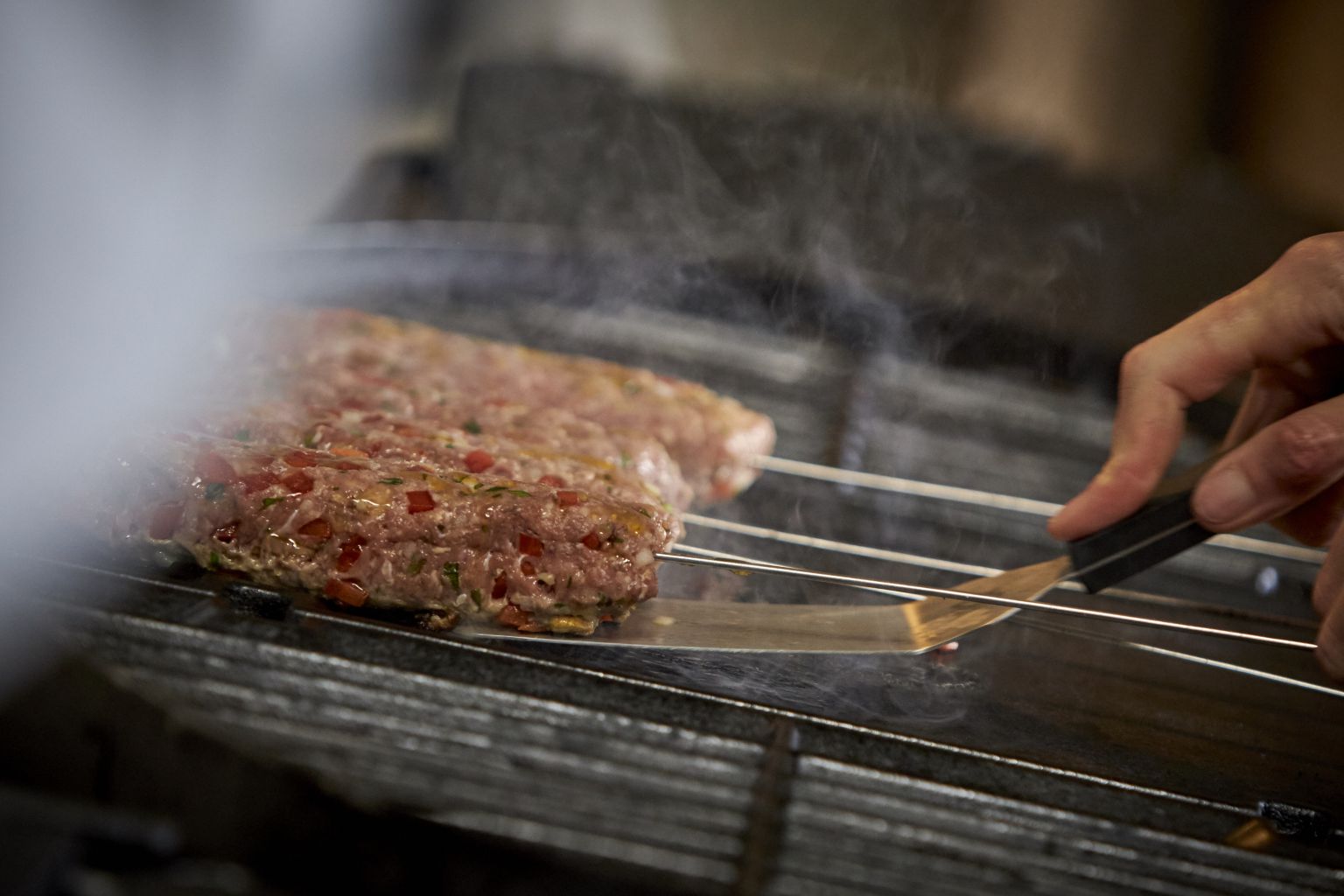 05.
Grate the tomatoes on the biggest side of a box grater onto a large serving plate. Stir through the garlic, sumac, harissa, extra virgin olive oil, chickpeas and a pinch of salt.
06.
Spread the tomato sauce & chickpeas all over the base of the serving plate. Top with the kebabs and drizzle over the yoghurt. Scatter with the onion and mint salad and serve with warm flatbreads.