or buy now, pay later with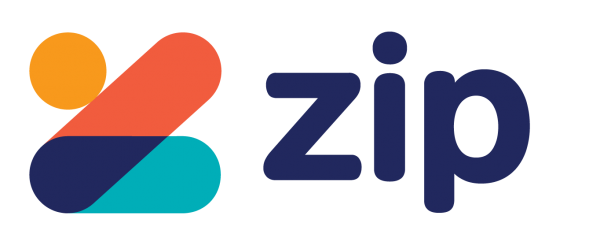 This item is not available for Click & Collect or Delivery
Please select from the product options to display the delivery and availability information.
(Example: Select your cart, burners and or colour).
With clever features and breakthrough technology, the Saxon Blackwood freestanding wood heater is one of our most popular models, to keep your home warm and toasty winter after winter.
Perfect for heating medium to large sized rooms, this Blackwood boasts coverage of up to 300 square meters and will be the show-stopping centrepiece in any room. One of the cleanest burning heaters on the market, the Blackwood boasts low emissions of 0.5g/kg.
Built to last, the firebox is 8mm thick and doesn't require any firebrick lining, which means less maintenance and no replacement costs. Plus, the Saxon firebox is backed by a 15 year firebox warranty, one of the best in the business. The Blackwood heater comes fitted with a SKAMOLEX™ baffle, pushing the heat back into the fire for a clean and efficient burn. The smart, automated fan switches on/off when the heater reaches optimum temperature to ensure the heater operates at maximum efficiency.
The new modern design featuring a pull handle and silver accents will complement any contemporary style while still maintaining the traditional charm of a wood fire.
Buying Guide
We understand that buying a wood heater can be a big decision. To help transform your home into a warm, comfortable living space in winter, here are some simple considerations to find your perfect heater.

Quick Questions to Ask Before Buying a Wood Heater
How many rooms would you like to heat? How big are the rooms?
Is your home single or double-storey? Is it well insulated?
Will you be using other types of heating?
Do you have an existing fireplace?
Where do you live? Your region's climate?
Is the wood heater you're looking for certified by the

Australian Home Heating Association

?
Where will the wood come from and how much will it cost?
How many rooms do you want heated? How big are they?
Determining the size, space and layout of your home requirements would help you decide what type of heating style and coverage is suitable. Convection heaters are ideal for rooms or homes with standard ceiling heights, while radiant heaters are great for rooms with high ceilings. If your home is well insulated, you may not need too powerful a heater. But also consider the layout of your home, and if you will be using other types of heating appliances.
Do you have an existing fireplace?
An existing fireplace means you can upgrade with our range of inbuilt insert heaters. We also have a wide range of freestanding wood heaters or zero clearance heaters for homes that don't.
How would you like your heater installed? Is your home single or double-storey?
The type of home you have will be an important consideration to your wood heater installation requirements. Your heater could be installed as a 45 degree wall penetration, floor penetration, cathedral ceiling install or an insert installation. Each installation type will help determine the length of flue kits, roof flashing and extra components needed for your wood heater. Read more about the different installation types and requirements.
Where do you live?
If you live on the coastal region of Queensland, you may only need smaller heater coverage. If you live in a colder the regions like Tasmania or Victoria, you should consider a wood heater with higher coverage for a small room. If you're in a bushfire prone area, you'll need to consider a BAL rated roof flashing. There's plenty to consider based on where your home is.
Is your wood heater certified by the Australian Home Heating Association (AHHA)?
All wood heaters must adhere to the Australian Standard for wood heater emissions (AS/NZS 4013) to ensure that they are clean burning and environmentally responsible. All of the wood heaters sold at Barbeques Galore are certified and complies with the AS/NZS 4013. If you're looking at other wood heater brands, you can visit the AHHA website for a list of certified wood heaters.
---
Need more help? Our staff who are fully trained on wood heating requirements will be happy to assist with your selection and installation requirements. Please call us at 1300 301 392 or visit your closest store. Or learn more about wood heaters on our Wood Heating 101 article.
Specifications
Key Specs
Installation Requirements
Refer to appliance installation manual for all clearances and procedures prior to installation
Dimensions
Rear Of Heater To Flue Centre (mm)
164mm
Rear Wall Clearance
100mm
Side Wall Clearance
350mm
Material
Firebox Material
8 mm steel firebox
Functions
Fan
Includes 3 speed automated fan
Heating Capacity Output
Heats up to 300 m² (30 squares)
Heating Type
Freestanding Wood Heater
Overnight Burn Time
Up to 8.5 hours
Warranty
Firebox Warranty
15 Years
Manuals
Product Manuals
Saxon Blackwood Heating Manual